Stay In Great Shape And Learn Real Life Skills With Our Muay Thai Classes
Muay Thai is more than just a cardio kickboxing program. We integrate the fitness benefits of a regular kickboxing class and the self-defense benefits of traditional Martial Arts in our Muay Thai Classes. Here at Gracie Barra Novi, we're helping men and women all across Novi take on a total-body workout and build the best striking skills one step at a time.
You'll rely on our high-energy atmosphere and an incredible support system every step of the way. Fill out the short form on your screen to learn more about Gracie Barra Novi today!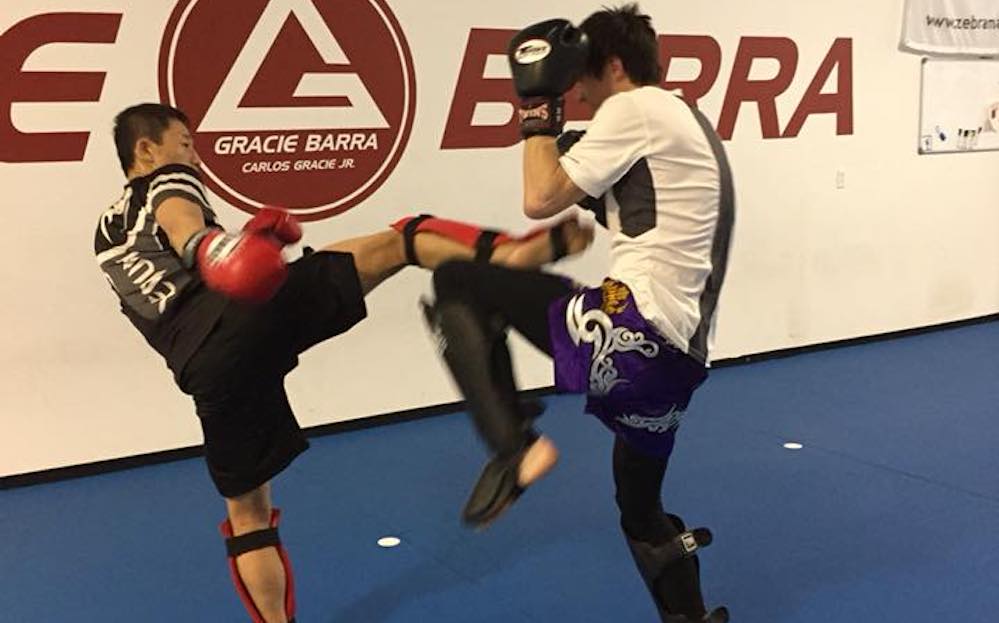 Traditional Muay Thai In A Modern Space
People of all shapes, sizes, and skill levels come to us at Gracie Barra Novi, and we're proud to work with them all. Our instructors have over 80 years of combined experience in traditional Martial Arts and are eager to introduce this practice into your physical wellbeing.
Whether you're a complete beginner or an experienced athlete, we'll help you combine fast-paced striking, heavy bag workouts, and hand pad speed plays to help you learn the correct form and develop your form, power, timing, and distancing.
Our Muay Thai Classes in Novi can help you:
Learn effective self-defense skills for any situation
Burn fat and develop lean muscle tone
Improve your situational awareness and reaction times
Boost your cardiovascular endurance

We're Here To Help You Enjoy Every Step Of The Process
What's the main thing that holds most people back from long-lasting success? The motivation and dedication to keep training day after day.
At Gracie Barra Novi, we're helping you make those issues a thing of the past. Our Muay Thai classes are high-energy, team workouts that offer ongoing coaching and instruction in addition to incredible support from everyone around you. Once you're ready, you can even try out full sparring to test out what you've learned in class.
We even take our teaching a step further by making trips to Thailand and training at professional Muay Thai gyms to ensure that we can provide the most true-to-form Muay Thai training that Novi can provide. Students have joined us to train, too! From day one, you can have fun getting fit and take on a dynamic routine where no two classes are the same.
We're offering Novi:
A safe, supportive place to train
Newfound confidence in your fitness journey
A great group of new friends and supporters
Professional coaching every step of the way
Take The First Step Today! Join Us For The Best Muay Thai Classes In Novi!
Why settle for just getting a cardio workout while hitting the bags when you can get that AND the real self-defense system that Muay Thai can provide? The difference is clear and the answer is obvious: Gracie Barra Novi is just what you're looking for.
Join us in Novi today and try it out for yourself. Just fill out the short form on your screen to learn more now!